Places of Interest in Negeri Sembilan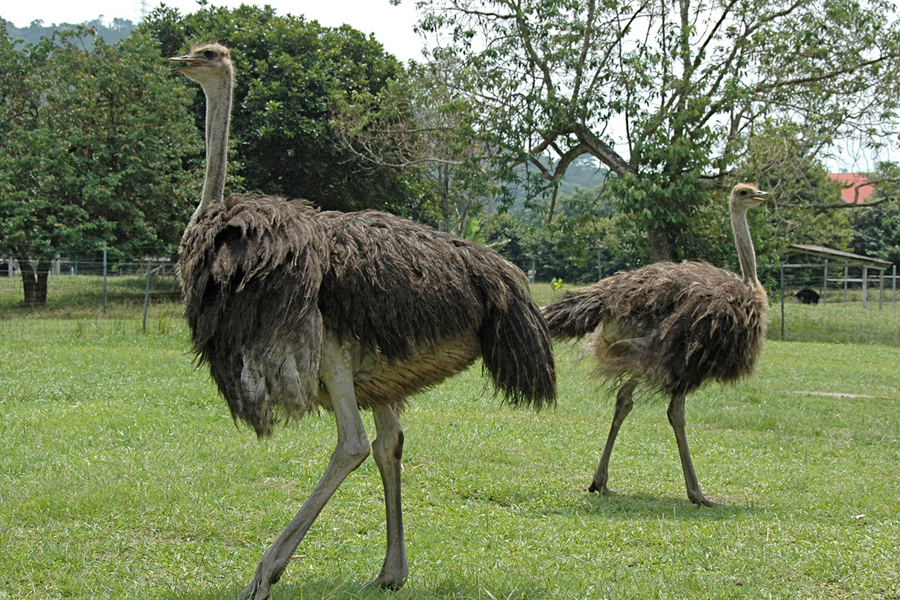 Jelita Ostrich Farm
Seremban has a lot to offer to their visitors. Jelita Ostrich Farm is amongst one of the must visit attractions. The 4.2 hectare farm has been certified by the Malaysian Book of Records as the first ever ostrich farm in Malaysia.

Location:
Negeri Sembilan

Address:
Kampung Sungai Terip, 70400 Seremban Negeri Sembilan

Office No:
06 7670707
Ulu Bendul Recreational Forest
4 hectares (10 acres) in Ulu Bendul Recreational Forest, Kuala Pilah located in compartment 45, Forest of Angsi. Selected regions have forest stand consisting of poles, small trees and large trees and a stream that flows that reflect the natural environment in the forest. Existence Ulu Bendul Python Park is also expected to make Ulu Bendul Recreational Forest as a destination for eco- a popular tourist state.

Objective:
To be the main attraction in the integration of assets in Ulu Recreational Forest Bendul to tourists
To collect, conserve and protect species of python around the world in in-situ and ex-situ as well as bring awareness to endangered species of python
To create awareness and educate the people so loving and caring for reptiles;
Operation Time
7.00am – 6.00pm

Address:
Ayer Sejok, Kuala Pilah, Negeri Sembilan, Malaysia

Office No:
06-4888950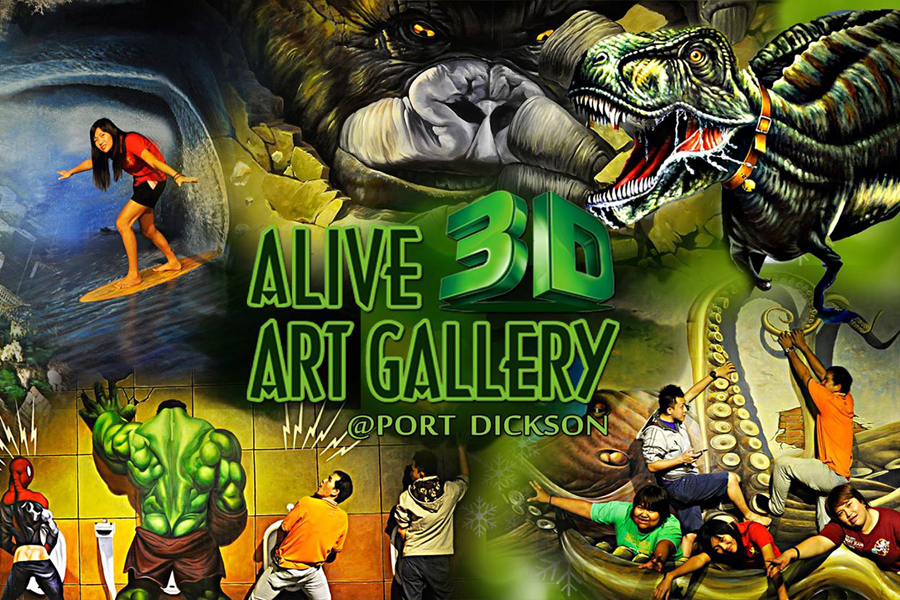 Alive 3D Art Gallery
ALIVE 3D ART Gallery is a gallery where you can enjoy taking photograph with arts to create 3D effects. It needs creativity to create a great photo with these 3D arts. There are 3D draw art within 5 themes which are Adventure, Aquarium, Animation, Exotic and Dark Art. This art gallery is located near Giant Lukut and Old Town Coffee Lukut.

Operation Hours:
Monday – Friday 11am - 11pm
Saturday / Sunday / Public Holiday / School Holiday 10am - 11pm

Address:
39 Jalan DS 2/1, Bandar Dataran Segar, Lukut, Port Dickson.

No Tel:
06-651 5400
Gallery Diraja Tuanku Ja'afar
Gallery Diraja Tuanku Ja'afar is one of the new attractions in Seremban, and the idea is from Almarhum Tuanku Ja'afar ibni Almarhum Tuanku Abdul Rahman.

Address:
Galeri Diraja Tuanku Ja'afar Jalan Taman Bunga, 70100 Seremban NS

No Tel:
+606 761 9102
Broga Hill
Broga Hill approximately 33 kilometers from Seremban, the capital of Negeri Sembilan.

Broga Hill is frequented by casual hikers. It is approximately 400m in altitude and is easily climbed by most people. The hilltop is unique as it is rather devoid of trees, which is an uncommon sight amongst tropical rainforest.

Remnants of burnt out tree trunks indicate that the area may have been ravaged by a forest fire and the trees did not regrow. It offers a good view of the surrounding area and has become a popular picnic and photography spot.
Balai Cerap Port Dickson
Located in an area of about 1.2 hectares, Teluk Kemang Observatory is coordinated N02'26'42 .7 and .4 E101'51'16 and it is located on a headland with a broad horizon of view.

It has a roof that overlooks the Straits of Malacca. It is equipped with 24- inch telescope size. It is capable of making observations to 0 degrees for the purpose of observation of the moon.

Teluk Kemang Observatory is equipped with 3 telescopes tracking unit and a 5 meter -sized dome where the computer system used to control the telescope and dome of PTCS.

Baitul Hilal Complex become an important reference and research center for activities such as looking at the moon; study the stars and planets, especially for the development of astronomy.

The facility with 84 rooms named as Klana Beach Resort Port Dickson.

Address:
Lot 4506 Batu 8, Jalan Pantai, 5, Tanjung Tanah Merah, 71050 Port Dickson, Negeri Sembilan

No Tel:
06-648 7888

Fax
+606 648 7822